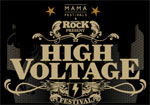 H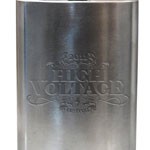 igh Voltage is just a few days away.
At All Personal Gifts we recently completed an order for 50 Stainless Steel Hip Flasks with the High Voltage Logo on it.
We also completed an order 100 Storm Oil Lighters in Polished Chrome.
The Storm Oil Lighter in  Polished Chrome is one of our best selling products.
It is practical and personal and of outstanding high quality. This item is also suitable for engraving for a more personal touch.
Tickets are still on sale and you can view the line up on the High Voltage Festival Website.