All Personal Gifts are proud to be associated with Sauchie Juniors and wish them all the best with their 50th anniversary.  Having won the championship it marks a great year.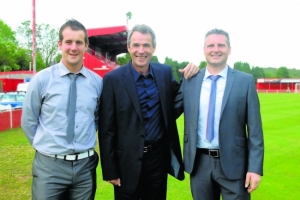 Celebrations included the welcoming of many ex-players including Alan Hansen (wonder what happened to him after leaving Sauchie) and a celebration night with comedians Eric Davidson and Joe Camay. While  poet and sometime football manager, Jim Leishman, regaled everyone with his tall tales.
An exhibition and between ex-players and the current team was held and also an evening dance with the excellently named band 'Nae Danger' providing the music.